Customized Women's Passport Cover Leather Wallet
About This Customized Women's Passport Cover Italian Leather Wallets
Handcrafted from full-grain distressed leather, the women's passport cover is handmade to help you get organized when travel. Designed for practical style, each has large pockets for your passport and two smaller pockets for cards and cash. Our customized leather passport cover will convey your personality and taste without speaking any word.
It is a unique travel accessory that is available in designing options. Your travel destinations might vary but our products' quality and style will never change. So browse our collection of unisex passport cover for your comming event. We use USA sourced leather, our leather tells the tale of your adventures with time. The distressed leather will have more and more character as you travel with it!
Get Your Women's Passport Cover Engraved
Your initials, logos, name, or some unique words can be burnt embossed into the leather creating a sharp and very stylish addition. If you wish to see your personalization on your leather item. Add the personalization content to the "Personalization Lined 1&2" box.
Features of
Customized Leather Passport Cover
100% handcrafted at LeatherNeo studio.

Genuine leather with beautiful and durable stitching, giving it a sleek look and a slim body.
Each of our products is uniquely designed and handcrafted. At LeatherNeo, uniqueness and personalization are highly valued.
Distressed oiled or waxed leather, will be aged beautifully over time.
Personalization available (especially, we use traditional embossing methods, that makes the words look better).
Leather Care and Corporate Orders

A useful and unique passport wallet featuring the company's logo or special words will extend your brand for years. We have cooperated with several companies and clubs. Moreover, we use only high-quality leather material and threads. Leather is the greatest material for keeping your story!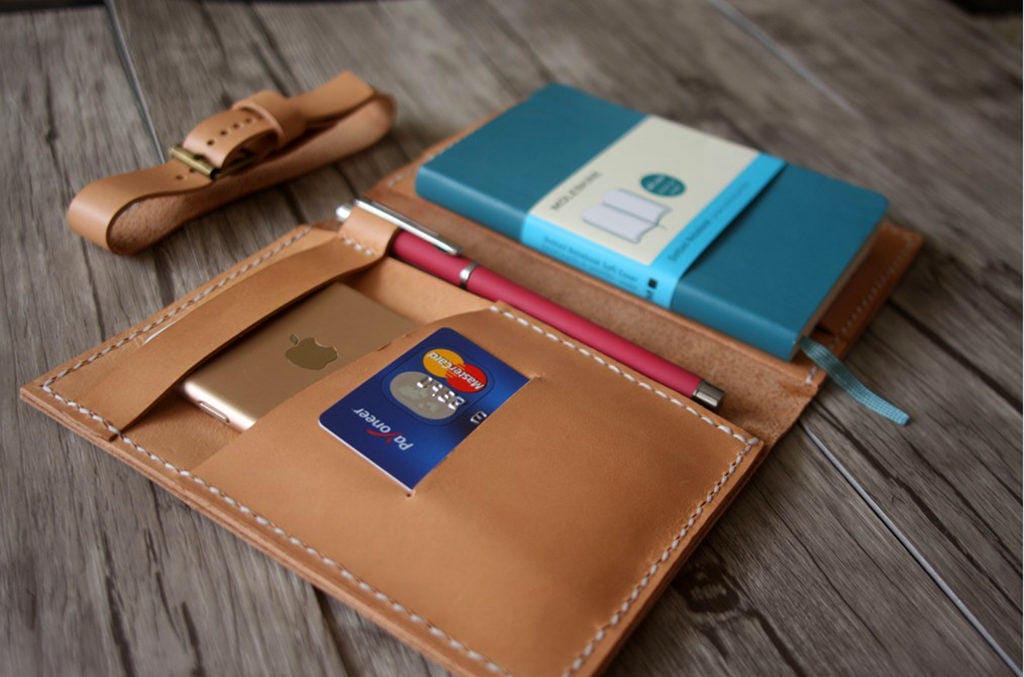 Natural Leather Marks
This is made of genuine leather and during the handcrafting process, there may exist some small scratches. There can be small natural irregularities on the products like scars and stitches. Do not worry about it, just use it, it will become more beautiful when time passing. They emphasize the nature of the leather and are proof of quality, not a quality defect. For any questions about the products, please contact in direct messages to LeatherNeo.
About Personalization
LeatherNeo is a great leather goods store with unique designs. We supply leather goods that are beautifully crafted and personalized to your needs. We do provide customized products that are designed according to your requirement and taste. We always try to serve them with the best quality service. If any product is not stock, we will refund the complete amount.
1 Default emboss in Gabriola or Times New Roman font.
2 Default fonts size: we will choose the best looking size according to the item size.
About Shipping
We always try to ship orders within two to four business working days. And if we have much orders to deliver then the order might get delayed by few days. We hope that our customers understand our terms and continue to purchase.
1 We usually ship your orders about 2-5 days later on average
2 According to our experience, the shipper will take 8-18 days to worldwide for normal shipping
We found other products you might like!