Personalized Yellow Brown Moleskine Leather Cover Notebook Holder
About This Personalized Leather Moleskine Leather Cover 
We know that fashion is always growing and evolving at a constant pace but a high-quality traditional Moleskine leather cover is still widely used and appreciated. It is like a perfect symbol of a vintage leather cover to make your simple notebook, book, or journal look appealing to a different level. It is quite perfect for gifting to a person who aspires to be an influencer, writer, or thinker. This super timeless and premium Moleskine leather cover is designed for keeping your most elegant notes. It just becomes more beautiful with passing ages. You can reuse this great leather notebook cover for decades.
Here are some of the features of the Moleskine Leather Cover
The durability and soothing quality of this cover are of high importance. Thus whenever you will be finding a suitable and exceptional quality leather cover, you will surely find this in the list.
The cover is refillable which means you can use this for a lifetime.
The vintage feel of the cover will give it an enhanced luxury appearance.
You will find multiple color and size options to pick one from.
Whenever you are looking out to get a cheap cover, you can find it easily but later on it will bring several difficulties to you so rather going after cheaper find out a quality product for your notebook. We offer you an affordable leather cover.
If you want to buy a handmade Moleskine leather cover of exclusive quality then you should really browse our menu once. You will surely get satisfied. We are a customer-oriented store that distributes the best quality only to give utmost satisfaction to the customers.
Get your Moleskine notebook cover personalized to make it a special gift
The cover can be traditionally debossed with your chosen initials to add an extra personal touch. Add the personalization content to the "Personalization Lined 1&2" box. Our default emboss in Gabriola or time new roman font. and the default size is pending on the item size to make sure the embossing the best looking.
Leather Moleskine cover material and how to care
Our leather supplier creates all their stylish leather material using rugged and raw cowhide leather that is filled with premium quality control. It is a unique and captivating natural leather in its rough state. Leather marks can form a subtly patterned testimony of a healthy cow and are a mainstay of genuine top grain leather.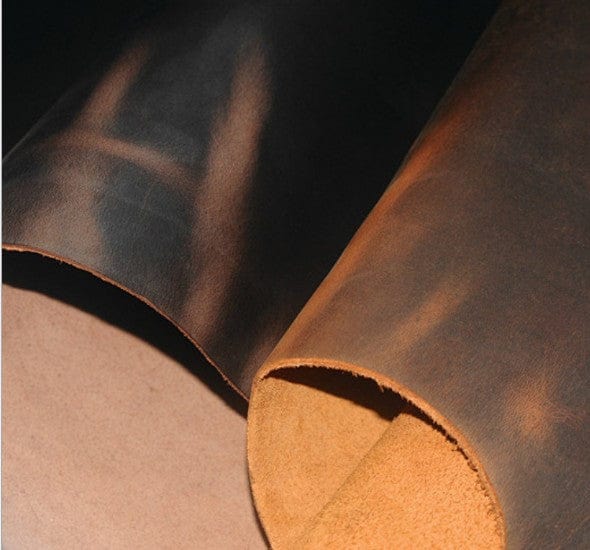 We do not recommend leather chemicals as it will harm the leather as time going on, you can use some leather oil if really needed. Don't be afraid of a scuff or small scratches. Just rub the oils from your skin shape the patina's look over time. 
About Personalization
LeatherNeo is a great leather goods store with unique designs. We supply leather goods that are beautifully crafted and personalized to your needs. We do provide customized products that are designed according to your requirement and taste. We always try to serve them with the best quality service. If any product is not stock, we will refund the complete amount.
1 Default emboss in Gabriola or Times New Roman font.
2 Default fonts size: we will choose the best looking size according to the item size.
About Shipping
We always try to ship orders within two to four business working days. And if we have much orders to deliver then the order might get delayed by few days. We hope that our customers understand our terms and continue to purchase.
1 We usually ship your orders about 2-5 days later on average
2 According to our experience, the shipper will take 8-18 days to worldwide for normal shipping
We found other products you might like!