Custom Leather Travel Passport Wallet Holder
About This Personalized Purple Leather Travel Passport Walle Holder
Handcrafted from full-grain distressed leather, the travel passport wallet is crafted to inspire your inner explorer. Designed for practical style, each has large pockets for your passport and two smaller pockets for cards and cash. A LeatherNeo personalized custom passport wallet is not an accessory of the season, but a life companion. All the material is genuine buffalo leather will make it truly beautiful and unique -- the marks from your experiences that tell your personal story. 
Made and stitched by hands, the leather passport wallet cover is for a traveler. This passport cover with snap ensures the safety of documents on your trip. The travel passport holder is made of thick, durable, and soft leather. The longer you use it, the better it looks.
Get Your Personalized Travel Leather Passport Wallet Engraved
Your initials, logos, name, or some unique words can be burnt embossed into the leather creating a sharp and very stylish addition. Add the personalization content to the "Personalization Lined 1&2" box.
Features of
the Custom Passport Holder
Personalized laptop case is perfect gift for any occasion and any person: gift for dad or mom, gift for wife of husband, gift for sister/brother.
Genuine leather with beautiful and durable stitching, giving it a sleek look and a slim body.
Each of our products is uniquely designed and handcrafted. At LeatherNeo, uniqueness and personalization are highly valued.
Distressed oiled or waxed leather, will be aged beautifully over time.
Personalization available (especially, we use traditional embossing methods, that makes the words look better).
Leather Care and Corporate Orders

A useful and unique personalized passport wallet featuring the company's logo or a special word will extend your brand for years. We have cooperated with several companies and clubs. Moreover, we use only high-quality leather material and threads. Leather is the greatest material for keeping your story!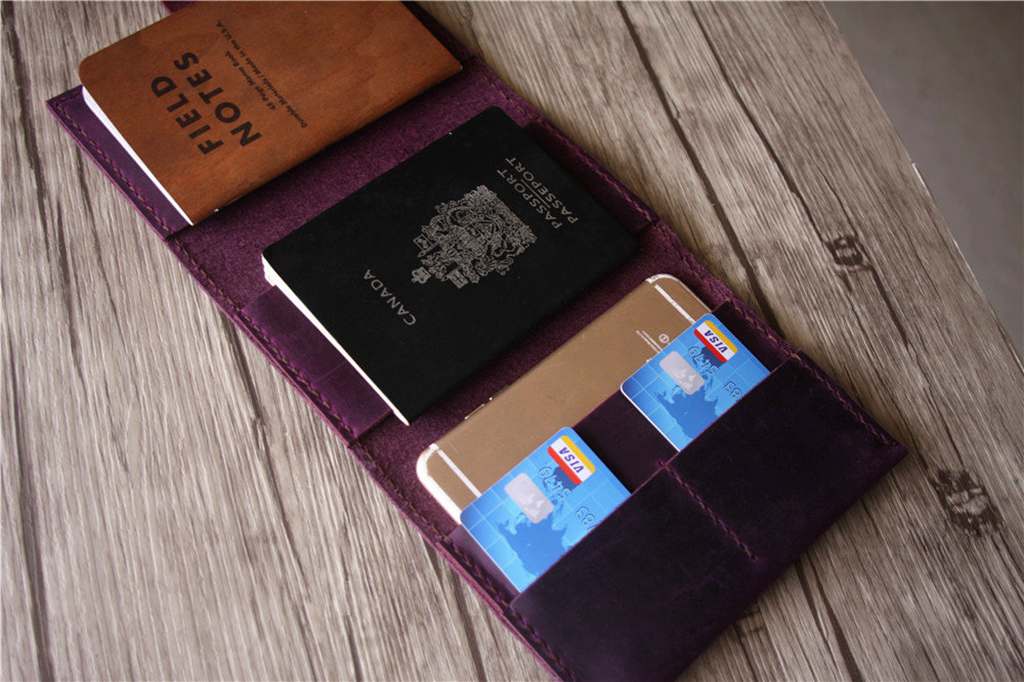 Natural Leather Marks
Each wallet is handmade. The color of the leather can be different because each piece is unique. Small scratches on the leather are normal because of the softness of the leather.
About Personalization
LeatherNeo is a great leather goods store with unique designs. We supply leather goods that are beautifully crafted and personalized to your needs. We do provide customized products that are designed according to your requirement and taste. We always try to serve them with the best quality service. If any product is not stock, we will refund the complete amount.
1 Default emboss in Gabriola or Times New Roman font.
2 Default fonts size: we will choose the best looking size according to the item size.
About Shipping
We always try to ship orders within two to four business working days. And if we have much orders to deliver then the order might get delayed by few days. We hope that our customers understand our terms and continue to purchase.
1 We usually ship your orders about 2-5 days later on average
2 According to our experience, the shipper will take 8-18 days to worldwide for normal shipping
We found other products you might like!