Inspiring Quotes About Journaling to Kickstart Your Day!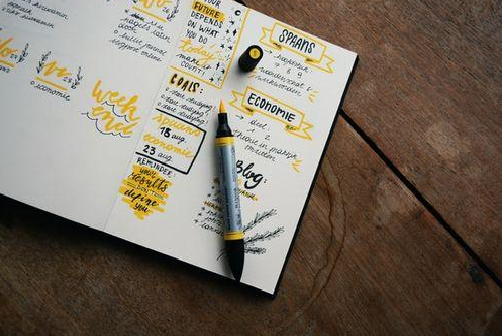 Journaling is more than just writing your thoughts. Today, there are several different journaling ideas that people are progressively adopting and appreciating. Right from travel journaling, food journaling, life journaling, to gratitude journaling, there are several different types of journaling that you can choose from. 
Today, we are going to share with you something that many people have been wondering about, especially those who are beginning to journal. Depending on what kind of journaling you are into, you will have to pick the right journal and find the right journaling idea. However, one thing that every journaling enthusiast would agree with is that kickstarting your day with the habit of writing an inspiring quote can make a lot of difference in your zeal for optimism. 
Here, through this article, we are going to take you through some reasons why you should consider starting your morning by writing inspiring quotes. But before we start discussing the reasons to begin your day with journaling, let's take a look at tips to find the right morning routine for yourself. 

Finding The Right Morning Routine for Yourself 
 
Mornings are the most important, like exercising, adding journaling to your morning routine can also make a lot of difference. Having the right morning routine is capable of making a lot of difference in everyone's life. Getting a little motivation every morning can open your mind to new possibilities. One way of getting this motivation is by journaling about your favorite and inspiring quotes. This way you can begin your day with something beautiful - writing an inspiring quote. So, make it a habit and begin your day with creativity. 
We love journaling and this is why here, we are going to accumulate our favorite inspiring quotes that you will find helpful. 

List of Inspiring Journaling Quotes For You
 
Let's get to the list of inspiring quotes. 
"The best time to begin keeping a journal is whenever you decide to" by Hannah Hinchman 
This is an inspiring quote that will drive you to the habit of journaling. Most people keep waiting for the right time to start journaling. This quote will remind you that it is today that you need to start building the habit you want. 
"Journaling is like whispering to one's self and listening at the same time" by Mina Murray 
This is another one of our favorite inspiring journaling quotes. This quote revolves around the philosophy of pouring your heart out. By journaling, you can hear yourself talk. This is very reflecting. So, doesn't it seem to be a good idea to begin your day? 
"We write to taste life twice, in the moment and retrospection" by Anais Nin 
Looking back at your life can be very illuminating. This is one of our very favorite quotes that motivate us to the journal. So, if you are looking for an inspiring journaling quote, try writing this one quote. 
While we are discussing our favorite journaling quotes to kickstart your day, let's also get to some motivational quotes that we love to write while journaling. Of course, these are not quotes about journaling but are great for those who are looking to begin their day with a little bit of motivation. 
"I don't journal to 'be productive.' I don't do it to find great ideas or to put down prose I can later publish. The pages aren't intended for anyone but me. It's the most cost-effective therapy I've ever found." by Tim Ferriss
Tim Ferris is a famous author and a blogger. He once said this about journaling. He mentioned that journaling for him is a therapy session with himself. Well! Once we understood the feeling behind this quote, it became one of the special ones for us. We hope you also get the depth behind this quote.
"Your Journal is like your best friend, You don't have to pretend with it, you can be honest and write exactly how you feel." ― Bukola Ogunwale
Bukola Ogunwale once mentioned this quote reflecting on the belief that the journal is the best friend he needed. It is something on which you can pour out any feeling, any thought, and any emotion at any time without being judged. We have been journaling for quite some time now and we believe in this fact. It has helped let it all out. 
"Keep a notebook. Travel with it, eat with it, sleep with it. Slap into it every stray thought that flutters up into your brain. Cheap paper is less perishable than grey matter. And lead pencil markings endure longer than memory." – Jack London
This journaling quote by Jack London won our hearts over. This saying reflects on how cheap it is to make journaling a habit. He also mentioned how writing his thoughts have helped his memory. So, journaling is cool. 

List of Some Motivating and Inspiring Quotes to Kickstart Your Day  


1) "If you have built castles in the air, your work need not be lost; that is where they should be. Now put the foundations under them." by Henry David Thoreau 
This quote reminds me continuously of the goals we have set for ourselves and keeps us motivated for working towards that goal. So, beginning your day with this can work wonders for you.
2 "Be practical as well as generous in your ideas. Keep your eyes on the stars, but remember to keep your feet on the ground." by Theodore Roosevelt 
This quote will keep reminding you of the importance of not forgetting where you came from while moving up the ladder. Starting our day from this quote has helped us stay humble and down to Earth. 
3) "A goal without a timeline is just a dream." by Robert Herjavec 
This motivational quote by Robert Herjavec will help you remind yourself of the importance of time. This is a quote that will keep you on track to fulfilling your dream. Writing this every morning will help you bring your dream to life. Don't believe us? Give it a try!
4) "Never give up. Today is hard, tomorrow will be worse, but the day after tomorrow will be sunshine." By Jack Ma
This saying by Jack Ma has been one of our favorites since we read it. This quote not just keeps you motivated but will also keep you going regardless of how difficult the situation is. This is something that strengthens your will and builds you stronger every day.
5) "You can only become truly accomplished at something you love. Don't make money your goal. Instead, pursue the things you love doing, and then do them so well that people can't take their eyes off you." By Maya Angelou
We read this quote once and it touched our hearts. This quote reflects how important it is to not make money your goal instead do what you love. It is more important to do what you love rather than earning money and not being happy and content.
6) "To live a fulfilled life, we need to keep creating the "what is next", of our lives. Without dreams and goals there is no living, only merely existing, and that is not why we are here." by Mark Twain
Understanding what you have accomplished is great but knowing what you need next is another level of high. So, if you want to succeed, do believe in creating a "what is next" list for yourself.

What Happens When You Start Journaling Every Morning?


Now that we have shared with you a few journaling quotes and motivational quotes we love. Let's understand why we recommend you start to make journaling a habit to start your day? Specifically, why start your day by writing a quote in your journal?
The answer is very simple. If you start writing these inspiring and motivating quotes every morning, you will start to witness a difference in your energies the whole day. Reminding yourself of how good your life is or about your goals can help improve your focus. This entire concept has been developed to train your subconscious mind of all your goals and beliefs. So, if you own a journal and want to make a change in your lifestyle, you must try out this idea of ours.
Kickstart your day with an inspiring and motivational quote that you remember. It can be as simple as an affirmation or as complicated as the fancy words you read somewhere. You will be able to see the difference in your life in the very first week. However, the catch is to keep doing it and make it into a habit.
We hope that you got to know what are the benefits of kickstarting your day with an inspiring quote. So, why wait? Check out the list of quotes we have gathered for you to begin with. Also, if you have a few quotes for us to add to this piece of article, please send them over. We will be happy to add them to our list above.
Shop our collection of:


Personalized Leather Padfolios
 | 
Engraved Leather Journals
|
Leather Backpack
 |
Canvas Backpack
 |
Leather Bags For Men
 |
Canvas Bags For Men
 |
Leather Bags For Women
 |
Canvas Bags For Women

Related Posts: