How To Create Homemade DIY Conditioner For Leather Goods And Why
If you've invested in high-quality leather goods, you'll want to preserve it in good condition. Taking care of your leather will ensure that it has the long life and durability that it was designed for — and that you anticipate. Conditioning your leather regularly is an excellent method to maintain it smooth, supple, and in good form for years to come. The best part is that you won't have to take your leather anywhere else to be conditioned. Leather conditioning is simple to accomplish yourself if you have the right tools. These recommendations will work for your notebook cover, leather journal, leather Dopp kit, or handmade leather wallet, as long as it's made of real leather.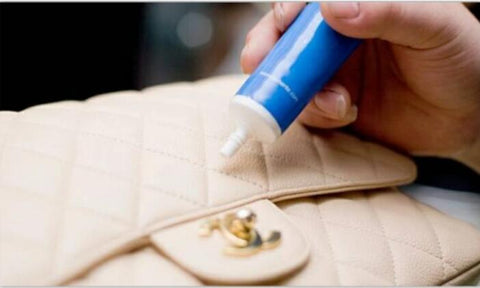 Leather goods, such as couches, shoes, and purses, are often pricey. The last thing anyone wants to see on them is a stain. Using market-available leather wipes might be costly in the long term. Furthermore, in addition to the leather wipes, conditioners must be used to keep the leather from losing its luster.
Homemade remedies are a low-cost and effective answer to this issue. They not only remove the stain but also act as a conditioner, giving the leather the nutrients it requires. Another benefit of making your DIY leather conditioner is that you can manage the amount of cleaner you use; you can prepare a new batch of cleaner without having to wait for it to dry. 
Purses, couches, coats, and shoes made of leather have long been popular among sophisticated consumers seeking quality and durability in a variety of textures and designs. Leather is naturally prone to accumulating dirt, oil, and dust, all of which may easily become caught inside pores and cause cracks, stains, or dryness, making it difficult to care for and keep them in maximum shape.

The Right Way of Handling the Leather


Leather conditioners are products that are meant to keep the fibers of your leather goods supple by moisturizing them. There are a variety of leather conditioners on the market; the one you select will depend on the type of leather, how it will be used, and your own preferences. Our leather conditioning lotion is an all-natural solution that uses natural oils to condition and cures your leather for long-term use. Let's have a look at some leather conditioner alternatives for keeping your leather in good condition.

Cleaning the Spot to Depth with DIY Leather Conditioner


Before you start conditioning your leather, make sure your shoes, bag, belt, and wallet — or whatever leather products you're treating — are clean. 
To spot-clean leather, use a soft-bristled brush and a small amount of water to remove any filth, grit, or dirt. Then wipe away any leftover filth with a clean, dry, soft cloth.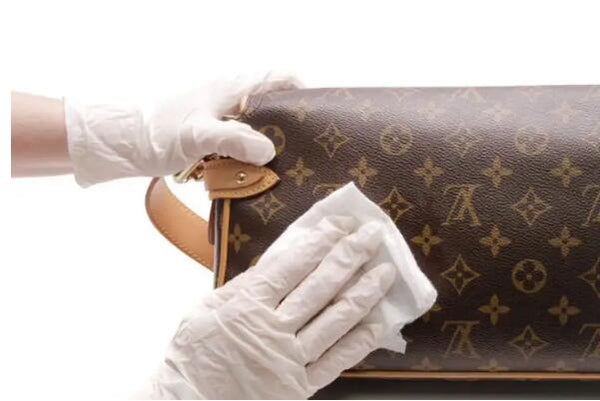 If your leather is muddy or dirty, you may need to clean it using a leather cleaner or leather soap. Follow the instructions on the bottle of cleaner or bar of soap, then wipe the leather with a clean, dry cloth and allow it to dry fully before proceeding. 

Recipes for Getting Rid of Stains


Use a non-acetone nail polish remover or a non-oily cuticle remover to remove ink stains. Before applying it to a large area, test it on a tiny, inconspicuous corner.
1 cup rubbing alcohol + 1 cup lukewarm water = 1 cup rubbing alcohol + 1 cup lukewarm water = 1 cup rubbing alcohol + 1 cup lukewarm water = 1 cup Soak a soft cloth in the liquid for a few minutes. Before applying the leather, wring it out thoroughly and allow it to air dry.
On a lint-free cloth, apply a combination of 1 part vinegar and 2 parts neatsfoot oil. Apply in a rotating motion and buff after 9 hours.
Make a paste with 1 part cream of tartar and 1 part lemon juice to remove minor stains. Apply the paste to the stain and let it sit for 10-20 minutes. Use a gentle cloth and warm water to clean. 

Leather Shoe and Clothes Cleaning Recipes


Prepare a conditioning solution by combining one part white vinegar with two parts linseed or mink oil. Apply with a chamois cloth in circular motions. After 10-15 minutes, rub the area with a dry chamois towel.
Wipe the shoes with a delicate cotton towel dampened in the solution. For a lustrous finish, use petroleum jelly.
Salt from the road is fairly prevalent on shoes. Try a solution of 1 part water and 1 part white vinegar to get rid of these salts.
Mold may be removed with a mix of one part water to one part rubbing alcohol.
Keep in mind that they aren't for suede. Use an art gum eraser to remove stains from suede shoes.

Tips to Clean Your Leather Easily


Leather Cleaning Recipes and Tips Cleaning leather sofas using a cloth with homemade leather conditioner:
To make lather, use ivory soap or moisturizing soap, then wipe it clean with a soft cloth.
Spray the leather with this mixture and wipe it down with a delicate cotton towel.
To maintain the pores of your leather furniture clean, wash them down with a soft cloth on a regular basis and vacuum them once a week.
Use a combination of 18 cups vinegar and 12 cups olive oil for general cleaning. Before using, store it in a container and give it a good shake.
Use only a small amount of the solution; too much of it might destroy your leather.
Buff the leather instead of rinsing it. Murphy's oil soap, diluted in water, can also be used. Using a wringer, wring out the excess water from the soft. 

How to Take Care of Leather


Using olive oil, soap, and a towel, clean leather is the first step as a homemade leather conditioner. To ensure that the washing process does not alter the fabric's color, test it on a tiny area first. After that, clean the leather with a moist cloth and a little soap. Squeeze out any extra water from the towel; it should just be moist. Wipe the leather with a soft cloth until the stains are gone. Rinse the towel before using it to wipe away any soap residue after cleaning the leather. Because the leather isn't completely water-resistant, you won't be able to clean it like you normally would. Instead, wipe the residue away with a clean, moist cloth.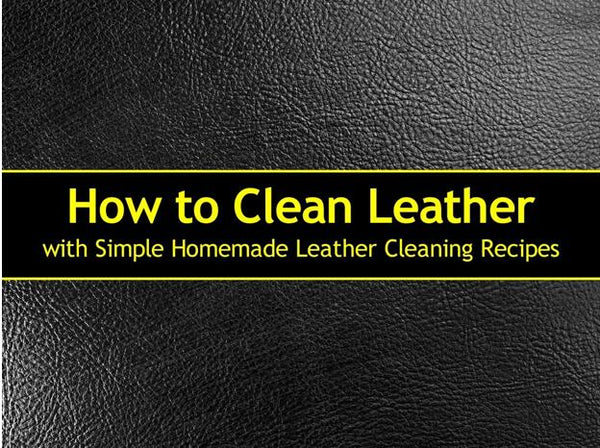 Maintenance of Leather Elasticity


Leather may keep its flexibility and survive for years without wear and tear or other types of damage if it is properly cared for. Leather conditioners not only prevent dryness and cracks in shoes, coats, furniture, and other items but also help them keep their form and texture.

Increased Life Expectancy


The goal of product maintenance is to extend the life of a product and halt its degradation. Your handbag, jacket, and shoes will grow stiffer, harsher, and less visually pleasing if you don't maintain them properly. Tears, rips, holes, and other sorts of damage are also common with dry leather.
A nice option is to make your own leather conditioner.
Abrasive chemicals are commonly used in store-bought leather conditioners, which are often detrimental to the material being cleaned. Because of the severity of the chemical, the sheen of expensive leather accessories may be compromised in many circumstances. If you use a homemade conditioner, on the other hand, you will be able to choose wisely the materials that go into producing the cleaner and will be able to keep the shine of your accessories for a longer amount of time. Homemade conditioners simply remove stains without detracting from the appearance of your goods. 

Make a Conditioner thanks to Shea Butter


Leather that hasn't been properly cared for not only looks awful but may also be easily ruined. A crucial step is to use a leather conditioner. A decent leather polish or conditioner will smooth, shine, and preserve the leather's surface from smearing. You probably have most of the materials on hand, so you won't even need to go shopping — it's that simple! So why don't you give it a shot?
So, let's get started on conditioning your leather.
1.
In a small saucepan, combine two tablespoons of shea butter and two tablespoons of beeswax with half a cup of coconut oil or linseed oil.
2.
Heat it for about 4-5 minutes, or until the solids have dissolved.
3.
To avoid boiling or burning, keep stirring the mixture regularly.
4.
Allow time for the mixture to cool. It should resemble a thick paste once it has cooled. You can change the consistency of the mixture if you don't like it.
Remember that more wax implies a thicker paste, whereas more oil equals a softer mixture.
5.
The combination can be kept in a glass or metal container.
This type of combination is also used to make lip balm, oiled canvas, and a variety of other items. It has a lengthy shelf life and you won't have to worry about the combination spoiling.
As a heated paste might induce mugginess and other unpleasant qualities, make sure it has completely cooled down. Start applying little quantities of the paste to the leather once it's ready. This method may be done with a microfiber cloth. By doing so, you are replenishing the leather's natural oils while also providing it with a protective layer. Wipe away any extra paste once the leather has been properly covered. Then, using another towel, lightly polish the leather to restore its luster.

Use a Natural Baby Soap


Natural baby soap is another easy method to maintain your leather. Even though it may sound unusual and even amusing, baby soap really softens your leather. With this one, you won't have to worry about staining your leather!
You may make a baby soap conditioner by mixing warm water with a tablespoon of natural baby soap and a few drops of vinegar. Cleaning is crucial before conditioning, as previously said! Make sure you don't forget to complete this step.

Treatment that is Both Cost-Effective and Effective


You may save hundreds or even thousands of dollars on replacements by investing a few dollars in leather conditioners. Furthermore, by taking the time to maintain your leather items, you may reduce or eliminate the need for professional cleaning and conditioning, which can be costly depending on your region and the brand, kind, or quality of the product. You may produce a DIY leather conditioner with simple components to increase cost-effectiveness even further. 

Simple Ways to Keep Your Homemade Leather Conditioner Gleaming


You should clean your leather accessories with a soft cloth on a daily basis to guarantee total sheen and luster, as dust gathering on the top surface might detract from the attractiveness of your goods. When you're not using your leather things, make sure they're well-protected. To keep the elegance of leather objects for years, they must be handled properly. Last but not least, to keep your leather gleaming for years, make your own leather conditioner. 

Conclusion


Always let your leather air dry. Never put it near a window; direct sunlight is extremely hazardous to this cloth. Before using the cleaning solution on the stains, try it on a small patch first. In the case of obstinate stains, seek expert assistance. While leather wipes on the market appear to be the simplest way to clean our prized leather objects, it's important to remember that they don't just remove stains; they also remove the sheen. Here were some simple recipes for homemade cleansers and natural leather conditioners that can help you remove stains from your leather goods without harming them.
Keeping leather smooth and protected, on the other hand, is similar to skincare. You'll need a solution to lubricate leather fibers and decrease frictions, much like you'd use a moisturizing lotion to avoid dryness and cracks. A leather conditioner is a treatment that not only protects leather surfaces from stains and dust, but also improves the gloss, patina, and longevity of the leather. While there are hundreds of leather conditioners on the market, why waste money on something you can simply manufacture at home with a few simple pantry staples?


Shop our collection of:

Leather Portfolios
| 
Custom Leather Journals
|
Leather Backpacks
|
Canvas Backpacks
|
Men's Leather Bags
|
Men's Canvas Bags
|
Women's Leather Bags
|
Women's Canvas Bags


Related Posts: