Monogrammed Italian Leather Photo Albums for Pet Dog
Monogrammed Italian Leather Photo Albums for Pet Dog
Our beautifully distressed custom pet dog photo albums are ideal for storing and sharing your most treasured memories, make sure your special moments are celebrated in style.
Italian leather photo album is excellent for photos, sketching, mixed media, and more! The cover is a vintage-looking full-grain brown-colored leather with smooth. Just leave a message with your order for the personalization you would like. You can use this as a leather photo album, sketchbook, or guest book. It is bound in an exposed long stitch using a waxed Irish linen thread and will look great open or closed. It is made with a leather cover, has a leather wrap tie clousre.
Get Your Custom Pet Dog Photo Albums Personalized to Make It Your Owns!

Your initials, logos, name, or some unique words can be burnt embossed into the leather creating a sharp and very stylish addition. Add the personalization content to the "Personalization Lined 1&2" box.
Due to the rustic and distressed nature of these handmade leather-bound albums, each one is unique and comes with its own blend of creases, blemishes, and patterns that blend into the overall tone of the album over time. 
Custom Italian Leather Scrapbook Album Inside Paper Size and Pattern

6x8 inch
10x8 inch
12.2x8.5 inch
Available Paper: Blank Kraft / Blank White / Black thick 300g paper (this kind of paper is thick and hard special for photo albums and guestbooks)

A journal contains 40 pieces of paper (count 80 pages)
How to install photos or pictures on the leather photo albums?
By glue or corner sticker (for each album we will give about 200 pieces of corner stickers)
Below Are the Features of a Pet Dog Photo Album
It can keep your moments safe so that you can celebrate your memories again that you have made from occasions like birthdays, weddings, or anniversaries.

It will perfectly show your photographs in an organizing way.

Glossy finish, sharpness, and color will make your albums trendy.
Leather Details and Care
Our leather supplier creates all their stylish leather material using rugged and raw cowhide leather that is filled with premium quality control. It is a unique and captivating natural leather in its rough state. Leather marks can form a subtly patterned testimony of a healthy cow and are a mainstay of genuine top grain leather.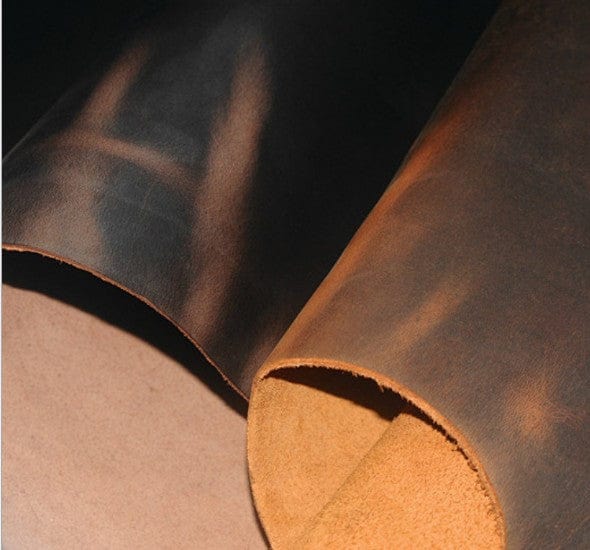 Available in a range of sizes, from a handheld book to a big giant album to be the right place for precious snapshots. Your photos will always stay bright, sharp, and safe with these photo albums. So book today your album and let us know the way you want it to be personalized and we will make it available in a very short span.
About Personalization
LeatherNeo is a great leather goods store with unique designs. We supply leather goods that are beautifully crafted and personalized to your needs. We do provide customized products that are designed according to your requirement and taste. We always try to serve them with the best quality service. If any product is not stock, we will refund the complete amount.
1 Default emboss in Gabriola or Times New Roman font.
2 Default fonts size: we will choose the best looking size according to the item size.
About Shipping
We always try to ship orders within two to four business working days. And if we have much orders to deliver then the order might get delayed by few days. We hope that our customers understand our terms and continue to purchase.
1 We usually ship your orders about 2-5 days later on average
2 According to our experience, the shipper will take 8-18 days to worldwide for normal shipping
We found other products you might like!