Leather Personalized Travel Journal Notebook
About This Custom Leather Personalized Travel Journal Notebook
A personalized travel journal notebook is a thing that every traveler keeps along with him on his journey. This Traveler's Notebook is handmade out of beautiful oil-tanned, full grain leather. It is sturdy, thick and will last a lifetime. Completely hand stitched, with pockets in the front and back. Each is a one-of-a-kind piece that will perfectly meet your needs while traveling.
The notebook is well designed that you can keep your accessories like pen, pencil, and others with it. LeatherNeo's personalized travel journal has a simple design that is quite attractive. The design of this variety of these traveler's notebooks is very handy and can be easily taken anywhere.
Personalized Travel Journal Notebook Size and Paper Pattern
Standard: 21x11 cm
Passport: 12.5x9 cm
Personal: 16.5x9.5
A5: 21x14 cm
 Available Paper: Lined White / Blank White 
A journal contains 3 individual notebooks and a kraft paper sleeve for credit cards and some accessories. An individual notebook contains 30 pieces of paper.
LeatherNeo's Leather Traveler's Notebook Cover Features
100% handmade leather journal, one-piece construction.
Premium genuine full-grain leather as a material.
A wonderful smell of raw leather.
Multi-function design.
Leather Material and How to Care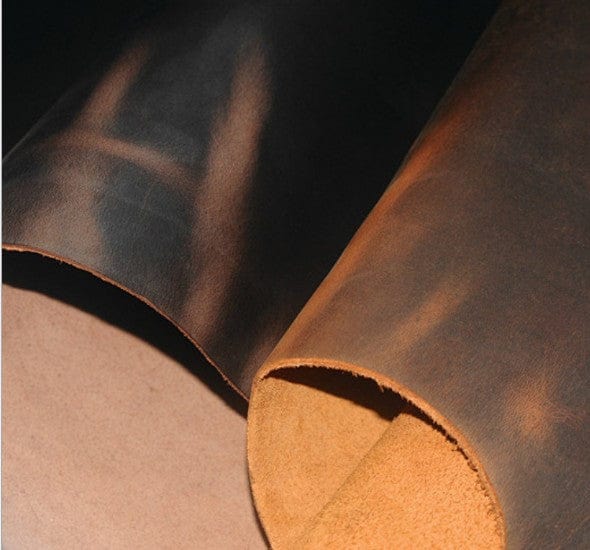 We do not recommend leather chemicals as they will harm the leather as time going on, you can use some leather oil if really needed. Don't be afraid of a scuff or small scratches. Just rub the oils from your skin shape the patina's look over time. 
Small Scratches
When LeatherNeo creates leather travelers' notebooks, we do our best to avoid scratches on leather. Some rustic-looking leather definitely leaves a small mark, but the marks are not ugly, it displays a rustic aged looking.
About Personalization
LeatherNeo is a great leather goods store with unique designs. We supply leather goods that are beautifully crafted and personalized to your needs. We do provide customized products that are designed according to your requirement and taste. We always try to serve them with the best quality service. If any product is not stock, we will refund the complete amount.
1 Default emboss in Gabriola or Times New Roman font.
2 Default fonts size: we will choose the best looking size according to the item size.
About Shipping
We always try to ship orders within two to four business working days. And if we have much orders to deliver then the order might get delayed by few days. We hope that our customers understand our terms and continue to purchase.
1 We usually ship your orders about 2-5 days later on average
2 According to our experience, the shipper will take 8-18 days to worldwide for normal shipping
We found other products you might like!