Custom Leather Moleskine Cover Journal Holder
About This Personalized Black Leather Moleskine Cover Journal Holder
Taking notes is the most accurate and preferred style of written expression. The moleskine notebook cover you keep help you in your life. This leather journal cover is perfect for note taking or sketching on-the-go, or at your favorite coffee shop. 
Here Are Some of the Features of Leather Moleskine Cover Holder
The cover is refillable which means you can use this for a lifetime.
The vintage feel of the cover will give it an enhanced appearance.
You will find multiple color and size options to pick one from our collection.
If you want to buy a handmade Moleskine notebook cover case of exclusive quality, you will surely get satisfied. We are a customer-oriented store that distributes the best quality only to give satisfaction to the customers.
Get Your Leather Moleskine Cover Holder Personalized to Make It a Special Gift
The cover will be traditionally debossed with your chosen initials to add an extra personal touch. Add the personalization content to the "Personalization Lined 1&2" box. Our default emboss in Gabriola or Times new roman font. and the default size is pending on the item size to make sure the embossing the best looking.
Leather Moleskine Cover Material and How to Care
What sets our kits apart are the materials that go into them. The materials that you are using go into some of the highest end products in the world as they are known for quality, durability, and beauty.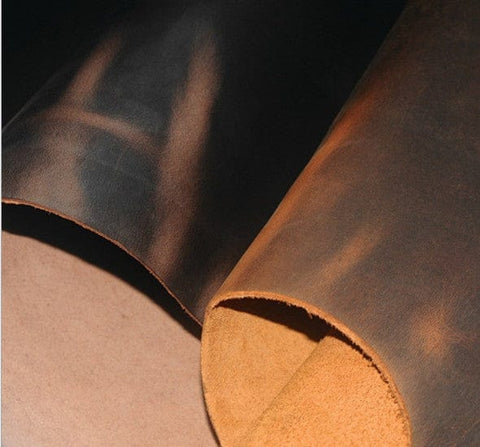 We do not recommend leather chemicals as they will harm the leather as time going on, you can use some leather oil if really needed. Don't be afraid of a scuff or small scratches. Just rub the oils from your skin shape the patina's look over time. 
Small Scratches
When LeatherNeo handmade leather personalizes leather notebook cover holder or journal covers, we do our best to avoid scratches on leather. Some rustic-looking leather definitely leaves a small mark, but the marks are not ugly, it displays a rustic aged looking. These scratches are typically very small and appear as subtle lines that are slightly darker than the surrounding area. Our luxury smooth or vegan leather has no scratches or marks.
About Personalization
LeatherNeo is a great leather goods store with unique designs. We supply leather goods that are beautifully crafted and personalized to your needs. We do provide customized products that are designed according to your requirement and taste. We always try to serve them with the best quality service. If any product is not stock, we will refund the complete amount.
1 Default emboss in Gabriola or Times New Roman font.
2 Default fonts size: we will choose the best looking size according to the item size.
About Shipping
We always try to ship orders within two to four business working days. And if we have much orders to deliver then the order might get delayed by few days. We hope that our customers understand our terms and continue to purchase.
1 We usually ship your orders about 2-5 days later on average
2 According to our experience, the shipper will take 8-18 days to worldwide for normal shipping
We found other products you might like!